Lots of businesses use blogs for marketing without necessarily stopping to think about why.  Do you need a blog for marketing? We take it as a given but today I want to explore the actual reasons why blogs are effective.
A quick aside here : I'm talking very much to businesses rather than to bloggers. Running a blog can be in-and-of-itself a business. That's not what we're discussing today. Instead we are talking about non-blogging businesses using a blog for marketing!
Why your business needs a blog for marketing
We take it for granted nowadays that a business needs a blog. But why is this?
It was not always the case and in the future it may not be again.
Before, a company would have a static website. It didn't change much on a day to day basis. It remained pretty much the same, giving information about the company, where to buy products/services and perhaps the contact details.
On the side, sometimes the owner of the company or perhaps a staff member would have a "web log". Web logs were a form of online journal focusing on more personal matters.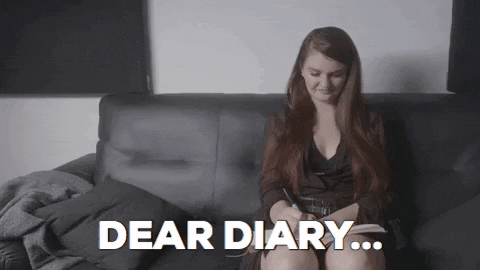 However, over time these web logs were integrated in to the main business website. The blog became a part of the main business website.
BTW: The name web log was also shortened to the much more friendly "blog" that we now use today: web log -> weblog -> blog. Much better! Interested in this stuff: here's a cool article on the history of the blog.
Why did businesses start blogging?
The main reason for including blogs inside a businesses website is SEO or search engine optimisation. When we talk about SEO nowadays we are mainly talking about how to get to the top of Google.
Why blog for SEO?
Basically, Google and the other search engines like to see a new and novel content.
Static business websites simply did not have much new content on a daily basis. Instead, perhaps the site would be redesigned once every couple of years but the content itself remained relatively static.
These static and unchanging websites began to suffer compared to more rapidly updated websites like personal blogs and news sites. They were becoming less and less visible. Less visibility means less sales. A problem for a business!
Business blogs
Businesses realised that one of the best ways to stay relevant in the search engines was to have a steady flow of new and novel content.
The method used to provide this novel content was the blog. This is the key reason why most online businesses have a blog: to provide a steady stream of new content to appease Google and the other search engines.
This is also true of your online business: if you set up and run a successful blog you'll be able to achieve SEO traffic coming from the search engines. We can use content marketing to drive sales. This is the main reason why you need a blog for your online business.
It's important to know that you are not blogging for the sake of blogging. You're blogging in order to build your business online. It's an important distinction.
That said, there were a couple of other fringe benefits of blogging.
Benefits of a blog for marketing
Blogging is free
First up, blogging is inexpensive. Setting up a blog on a new or existing website is very simple from a technical point of view.
Creating content is a matter of sitting down to write. As long as you are literate and have some expertise in your field very likely you'll be able to produce valuable content.
Contrast this to other ways of getting your business seen like pay per click advertising. These methods require cash upfront to get started whereas blogging is free or extremely cheap to get started with.
Blogging and retention
Second, new and novel content helps with customer retention. By continuing to provide a steady stream of valuable content via your blog you'll be engaging your potential customers and current customers over a longer period of time.
Compare this to a sales based website which simply makes the sale and then ceases communication with the customer. This makes it harder to escalate a customer to higher levels of purchase, which is an essential technique in online business. We want to move customers through a sales funnel, escalating at each stage.
Blogging builds trust
Third -related to this- is the fact that blogging helps build trust and authority. By providing valuable content in your niche you are proving your expertise. Doing so helps build trust in your potential customer that you are the person they should give their money to.
Compare this to a simple shopfront or sales page. A sales page gives you basically one chance to prove your authority and gain the trust of the customer. A blog on the other hand gives you multiple touch points and multiple opportunities to build this relationship and trust.
All sounds pretty good right? So why would you not want to have a blog for your online business?
Blog for marketing: problems?
Your time is not free
First up, whilst a blog may be free or inexpensive to set up it is not free in terms of the time commitment required to produce content.
You must always always remember that your time is valuable and is not free!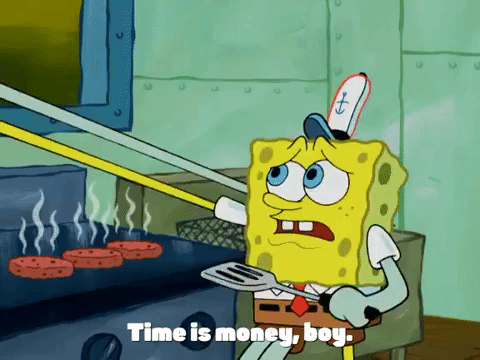 Whilst you may not be directly handing over cash in return for advertising you are handing over your time when you produce content. This is an important balancing act.
This said, generally an early stage online business has more time than capital. Therefore writing blog articles is a valid marketing strategy.
SEO is slow
Second, search engine optimisation and getting ranked on Google is a slow process.
Even with consistent blog writing it may take 6 to 12 months before Google really picks up on the value of your site and starts to show it consistently to people searching within your niche.
Because of this time lag a lot of people will start blogging with the best intentions, see little to no results in the early days, and cease blogging.
Often they quit just before Google starts to send traffic their way!
Because of this it's important to realise that blogging will be a 6 to 12 month commitment (at least) before you start seeing any substantial traffic from Google.
Greedy Google
Third, Google is hungry!
Once you start blogging and gaining traffic you need to maintain your output of blog articles to keep feeding the beast that is Google.
Your competitors will be doing this and you need to continue to outrank them. This requires continued effort for the long term.
As a result of this it's very important to have a blog strategy that is built for the long term.
Blog for business, not for blogging
Forth a more contradictory and harder to understand disadvantage. As well as marketing your business you will now need to be marketing your blog.
Yes, if your blog is successful you will be driving traffic to your business: therefore your business will have a new marketing channel.
But until this point you need to be marketing your blog as well as marketing your business! You've now split your priorities.
Remember: the blog is a means to an end. The end is building this business.
This is particularly dangerous if you become obsessed with metrics like page views and how many people are coming to your website each week. There is a lot of data available through tools like Google analytics but some of this can be distracting from our main goal: building an online business.
Remember we are business owners not bloggers. Align your work and effort accordingly!
Summary of why we blog for marketing
Blogging allows us to give Google new and fresh content on a regular basis.
Doing so pulls in traffic via increase search engine ranking. This drives sales and our business grows.
Blogging is a free/cheap way to get traffic, prove your expertise and build trust but be aware that it takes time! Time to produce the content and time for the results to become apparent. Because of this it's important to set expectations and have a long term plan in place rather than just rushing in because you feel you "should".