I'll keep this list of best books for online business updated as my (Harminder's) list is personally always evolving.
What you'll find interesting is the list doesn't include any books such as – a 10 step guide on how to build an online business. Because typically 'how-to' books become dated because things change. And if it's anything to do with the online world it's changing too quickly for a book to stand the test of time.
So instead I've only included books that stand the test of time. There's plenty of space for how-to guides. We've got tons of them on our blog for example: Make money online with just your laptop and a wifi connection.
The key message is, how-to books come after building a strong foundation. These books helped me build a strong foundation.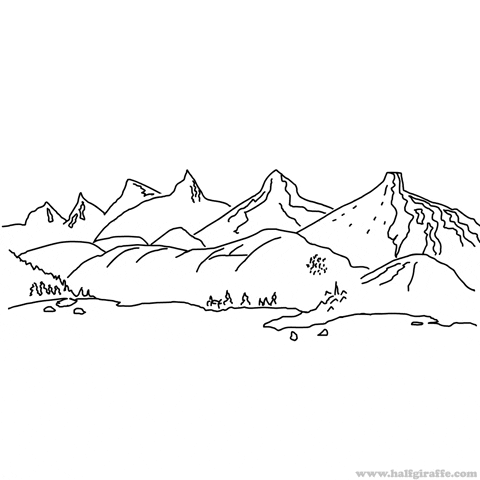 My reading rules
Before I get into the list of best books for the online business it's worth noting a few important variables:
This is my list of best books that have helped me get better and have had the greatest impact on my life.
So don't just read everything I've listed. You've only got a finite time on this planet so read the blurbs, summaries, recommendations first. Which will help you work out if the books are right for you to be reading.
In counter to my above point – read, read and read some more. The single best return on time invested is when I am reading. I wish I had grown up a reader but instead, I grew up a video gamer. Every reader I know (who genuinely picks up a book before they watch Netflix) is by most peoples standards successful.
Once again, in counter to my above point, be afraid to put a book down if it's whack. You don't have to read a book page to page. There's no reward for the number of books read. But there is a personal reward for getting what you need from a book in the form of an idea, how-to, inspiration, mindset shift, aha moment and so on.
Just a few more…
Set your intention before reading. Which means don't just unconsciously read for the sake of reading? Think about where you are in life, where are your gaps, what are you struggling with, what are you not aware of that you really should know and more. By setting your intention, often by the end of a book (or even by the 3rd chapter), you'll have the answer you're looking for.
Don't just read book summaries. Yes, they're marketed to be for the high performers so sound cool. "Read an entire book in 15 minutes and be better than your peers". But often it's not the point of the book we need to know (most are glaringly obvious points). It's the magic that occurs between the lines. The ability for something the author says to resonate with you at that exact moment in your life.
Finally, the books on everyone's recommendation list are there for a reason. Classics are classics for a reason. Perennial sellers are still selling for a reason. Invest the time in reading those to form a strong foundation.
Best Books for Online Business
With all these in mind here's my list in neat categories and with my one-sentence thoughts:
Last update: 6th April 2021
Business
Shifted my mindset from thinking like an employee and business operator to thinking like an investor and business owner. Within the Rich Dad book series, I also recommend Cashflow Quadrant.
Anyone can create an online business that produces enough income so that you can live the life you want.
Think like a business owner and adopt systems. Stop doing all the doing and shift to enabling others to do using systems.
The Snowball: Warren Buffett and the Business of Life
The greatest investor of all time is an example of the compound effect of focused effort and doing what you love.
A real tale on what culture means within an organisation (and in life).
How one of the greatest brands on earth got started. It's a rollercoaster.
The Hard Thing About Hard Things
My personal favourite. A business story before business stories existed and what it takes to create success in the eye of the storm. Plus the author's into the same kind of music as me.
More Best Books for Online Business coming soon…
Marketing
The principle of content marketing before it was cool explained in a way you'll just get it.
The 22 Immutable Laws of Marketing
As much as we like to think we have the next marketing idea. Some things just don't change.
More Best Books for Online Business coming soon…
Sales
Influence: The Psychology of Persuasion
By understanding how core human biases work we can better create influence.
More Best Books for Online Business coming soon…
Management
The book I wish I read when I was a manager of 40+ people.
A management masterclass within a concise book.
This short book packs some serious pound for pound management advice. All practical.
A good case for doing just one thing and simplifying your life.
How to do your best work in a world full of distractions.
More Best Books for Online Business coming soon…
Startups
Why getting to one customer, sale and the shipped product are your first (and hardest task).
Forget perfection. Focus on building, testing and killing your ideas as quickly as possible in order to achieve success.
Looking at how pirates of the past were the entrepreneurs of today.
More Best Books for Online Business coming soon…
Life, Principles, Philosophy and More
Those who don't dare to change. Die.
Debunking the myth of hyper-specialisation from a young age. And why it's not such a bad idea to be a generalist.
A modern-day bible on how to live and work in today's age.
More Best Books for Online Business coming soon…
Other books that just wowed me
Why people are simply not who we think they are. I'd recommend the audio version of this book as they've presented it amazingly well.
History explained in a way that matters. Plus additional mentions for the final two books in the series –  21 Lessons for the 21st Century and Homo-Deus.
Sleep is not what you trade-off when building an online business.
If you don't start running after this, then maybe just forget about it altogether.
The life of Alan Greenspan and how to amass influence, power and money.
More Best Books for Online Business coming soon…